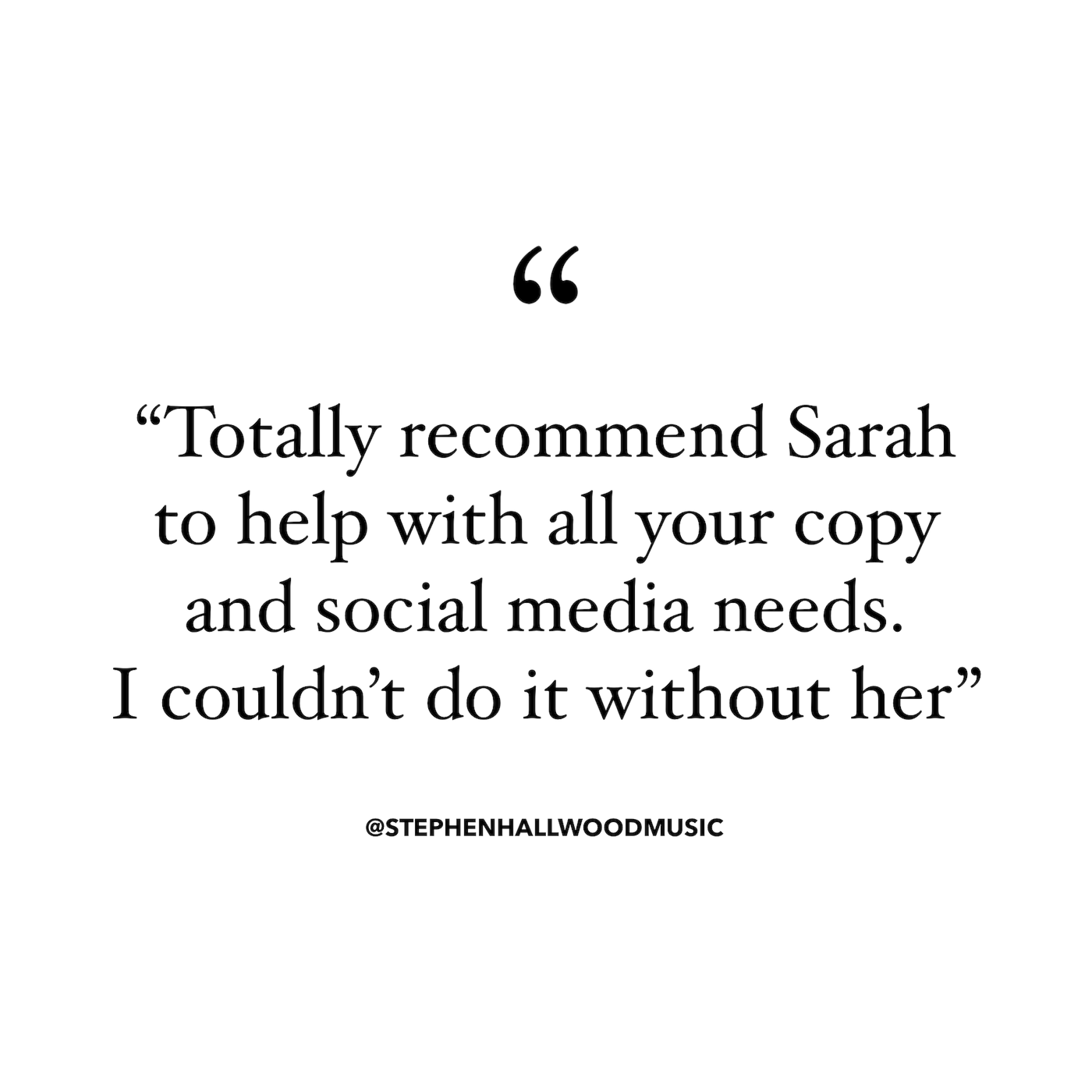 Testimonials are so important.
After all, doesn't matter how amazing the Airbnb, if it doesn't have a Trip Advisor or Trust Pilot review, no-one's going to book it… People trust what other people have to say. Even if they don't know it.
With that in mind, I'm going to grit my teeth and share some kind words from people I've worked with, on here.
Starting with these from my amazing Instagram client @stephenhallwoodmusic. Go visit his grid and check out that voice!
And if you're planning a wedding, Christening or event where you need a Bluesy-folk tunesmith to provide musical chills then Stephen is your man.
See, I find it so much easier blowing someone's else's trumpet than my own. (You know what I mean.)